ART TO BE LIVED IN™
Art to Be lived in
What can we create for you?
With a wide variety of products exclusively created from the original artworks, we have a lot to offer!   But if there is something you are still looking for, an art piece on a specific product for example, please email us!   info@palmerKdesigns.com
Custom requests and commissions are welcomed. Have a corporate event coming up and want a unique door giveaway with one of a kind commissioned art?  We can do that! 
We love to create - what can we create for you?
"I'm Just a Girl" collection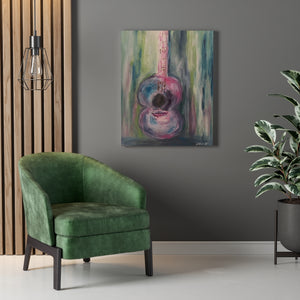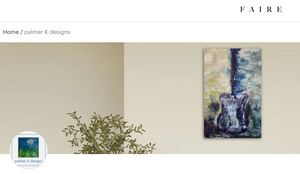 Purchase Wholesale!
Interested in purchasing palmer K designs products for your retail store, interior design clientele, or design center? Wholesale pricing available!
Now on Faire!
Go directly to our Faire shop at:
Not on Faire? Please email info@palmerKdesigns.com for further information on purchasing wholesale, to place an order, or for to the trade available discounts.
palmer K designs on Faire
To the Trade
Special pricing available on Original Fine Art and Fabrics for Interior Designers and To the Trade.
Custom Fabric commissions welcomed!
Please email inquiry to: info@palmerKdesigns.com